Always Threatened
by Candice Peterson
(Pasadena, TX)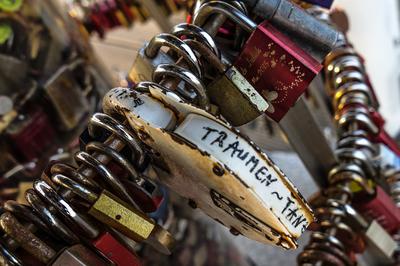 I've been with my baby's daddy for five years. I have a one and two-year-old with him. Also, I have two other children from a previous relationship. My baby daddy that I am with now has a lot of issues. He is a veteran, was in the military for 18 years. He has PTSD and refuses to get help. He collects a check, but he won't take the meds they give him. Every time we disagree, he threatens to kick me out and remove the babies from me. He has never changed a diaper since they were born, and he does not help or do any work. He controls me, does things and pretends they've never happened, or blames me for everything. He gets mad at me and threatens me to find another place to live because I can't work (I'm a stay at home mom). I take damn good care of my babies, and it seriously breaks my heart and frightens me when he threatens to take my children.

The abuse is getting to the point to where I think I'm having health issues, like its mentally fucking me up. I don't know what to do. My partner doesn't even let me have anything to do with my mother anymore because she called the cops on him when he choked me and caught a case two years ago.

I have a 12-year-old daughter, and he has a 15-year-old daughter by another marriage. He treats them differently. He talks down to my 12-year-old and acts like his 15-year-old daughter is perfect, even though she already has oral sex and drinks. He still lets his daughter do what she wants. He said she should be able to because she gets straight A's in school. My baby is failing every one of her 6th grades classes. She has a learning disability. It hurts me when he talks down to her and tells her she's going to have to be a stripper for a living and other cruel things.

Any advice on what to do? I would have left a long time ago, but I would be homeless, and he could take the kids.
Return to Ongoing DV Stories - The Domestic Violence Cycle.
Dec 07, 18 06:07 PM

I never told because the first time he put his hands around my neck, I was in shock and afraid. Sure he had gotten in my face and screamed at me, but he

Dec 05, 18 09:13 PM

It's been 15 years. We were teenagers. The first time was three months into our relationship. I was only 17 years old and did not know how to react to

Dec 05, 18 08:43 PM

I'm 39yrs old. My abuse started when I was about five years old by my mom and dad. They would get into terrible arguments, and I would run and hide. I