Help a Victim of Domestic Violence
by Rebecca
(Mesa AZ )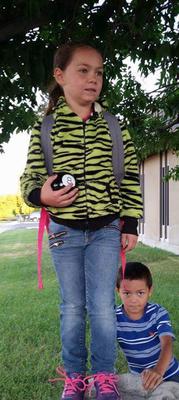 gf.me/u/dch8e

A victim of physical and mental abuse, I am submitting this gofundme.com page for a very dear friend of mine. My friend has a beautiful soul and has lost everything, and I mean everything. Now, I reach out to you for help.

I first met my friend Yvette back in 2005, and we became work buddies and then eventually friends out of the work area. I had no idea she was hiding from me mental and physical abuse from her spouse. It all took a turn for the worse in 2012 when she was held at gunpoint and beaten so severely she was hospitalized. On the day she was released from the hospital from the worst beating ever, her Mom was going to attend court with her and put an end to this nightmare. Yvette was informed when she arrived at court that her Mother had died from complications of diabetes earlier that morning and would not be at the courthouse to testify. Her mother was the only witness to all the abuse.

Yvette was a very hard-working individual and was the primary household provider, taking care of their two children as well as her Abuser. She had a 401(k) plan, good health insurance, an excellent job, bought a house, owned automobiles, and thought she would be living the American dream. Since leaving her abuser, it has been a downhill spiral, and Yvette has lost everything. She lost her job due to health issues from the beating that put her in the hospital for a period. She withdrew her 401 K plan for medical bills, expensive medicine and to try to stay on top of expenses. Eventually, everything was taken away including her children.

Yvette is helpless in the fight without legal resources. The Abuser's latest scam has been to keep the children away from Yvette while leading them on to believe that their Mom cares nothing for them, this is where it hurts my heart so. Yvette is a great mother who deserves her children in her life in every sense of the word. Her children should not be in the hands of an abuser who takes his children to the 24-hour daycare so he can have his poker night, pool nights and any other extra activities thru the week on school nights. Others have labeled the abuser as Narcissistic. He is determined to punish my friend for coming forward and exposing the abuse. He is determined to ruin her reputation, life, relationships everything because she refused to stay and deal with his violence.

The Narcissistic personality disorder is a mental disorder in which people have an inflated sense of their importance, a deep need for admiration and a lack of empathy for others. Narcissists work behind the scenes to make plans to control others and never operate in the open. They emotionally threaten and scare the victim so they can get what they want. They use fear, guilt, and shame to weaken and force you under their control. This emotional abuse along with physical violence is why Yvette has hit rock bottom, and I hope and pray you are here to help her.

The state of Utah does not appoint a lawyer or provide a public defender for child custody, civil cases, divorce, one of the reasons for this GoFundMe page. She has been trying to fight this battle by herself since 2012. Financial assistance is needed to hire a lawyer for my friend, so she can be heard and be able to fight back. It is my hope she can get custody of her children so they will be in a loving, caring home. Further, funds will provide medical care and medicine so that she can regain her quality of health that this monster has taken from her. When my friend reached out to me, she stated: "I just need the help now to get back on my feet and legal representation." She is motivated and determined to return to her life as a caring mother and regain everything taken away from her because she refused to live another day of physical and mental abuse. Funds for a lawyer and medicine will be put to use right away.

Thank you for your support, We are so very grateful. Blessings to you.