I need help.
by SSD
(Indiana)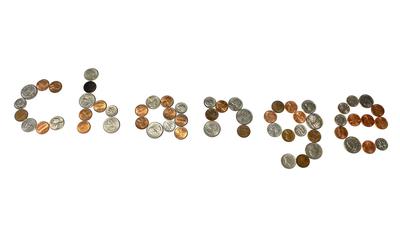 It is taking every piece of courage that I have to write this so please don't make fun of my situation. I'm a 53 year old woman that needs to get away from a man that I have stood by 25 years. I'm heartbroken, hurt, humiliated and embarrassed to reach out, but I pray to My God in heaven that there is someone that can help me. I need help in getting away from this evil man. I lay in bed every night hoping and praying some kind of way I will be able to know peace before I die. I have cancer and when I found out I had hopes that this man would have mercy on me and let me live in peace. If I could just get to some place and get me a job any kind of job and a little room to live in you have no idea how happy and safe I would feel. I know that nobody will help me more than likely but just to know that someone heard me say it helps. When he made me quit working five years ago because he got sick, he sold my car, every step I make except to go to the laundry mat he is right here. I made my mind up if I ever had a opportunity to reach out for help I would.

A woman moved in our building two months ago and she has witnessed his verbal abuse, and when he goes to the VA hospital appointments she comes over and chats. She said if I wrote this she would make sure she would post it everywhere to get me a way out. She is my only friend, and he doesn't allow her over except when he is home so as soon as he leaves she comes over for a hour because I figure it takes thirty minutes there and back so I'm safe.

Please don't pass judgement on me because you can say just like I did when I was young that I would never live that way, but when your isolated without any money and scared to live on the streets or in a shelter it's totally different when your living it.

I have saved little by little from change from the grocery store and change from money that I had left from doing laundry and have $427. It took me over a year to save that. I know nobody will understand or just maybe the people who have lived it. I don't even know how anyone would help me get away if they wanted to.

I was raised by the most beautiful parents a person could have and how I wish they were still here. I would have a place to go. I have lived a simple life. I've never been drunk, never used drugs and never tried to hurt anyone. If I could go back and do it again I would, but all I want is to be away from him. I'm willing to live as minimal existence as possible only to have peace, not be hurt anymore and to be able to be alone.

I have my faith in God and only by His grace am I alive. I know that God knows my heart, and I know that I will be free from this one day. But, oh how I wish I could breathe one breath in peace on this earth.

I need help with the rest that I need to move. I have contacted several places to rent, and the cheapest that I can find is $400 a month, deposit $400, electricity deposit is $175 and a small u haul is 19.95 a day, which I can do on a day he has a doctors appointment and lab work which takes 3-4 hours with him waiting and his travel time. I dont have much to move, just a bed, my clothing and a few personal items.

I know it's a lot to ask someone, especially a stranger, but if you could please help me out of this horrible situation I would be forever grateful. As soon as I can get on my feet, I could repay. It would take me some time, but little by little I could do it.

Thank you for reading my feelings and please lift me up in your prayers, and if there is a chance that there is someone that has been blessed with the means to help me, it would truly be a blessing.