KERRI'S CURSE MIXED BLOOD MOTHER OF MADNESS
by Kerri Shaw
(San Antonio, TX)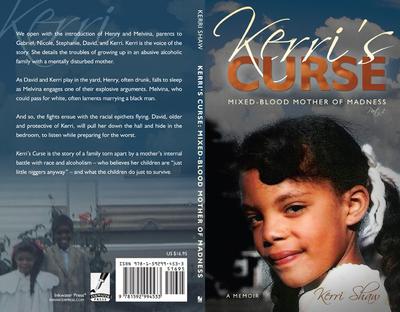 I experienced so much violence, abuse, foster homes, as a child it still affects me to this day and I just turned 50! I want to share my story with you. My book is only a two year glance into my world.

You can preview KERRI'S CURSE MIXED BLOOD MOTHER OF MADNESS @ Amazon.com/books. "Look Inside" and you will have a clear idea of a home filled with alcohol and anger.

It is not in print at this time but I know it's just a matter of time that it will. I established a gofundme account if you would like to visit that site. www.gofundme.com/srpda444

God Bless and help us all!