A Nightmare of Two Years
by Nakayla
(Milwaukie,OR)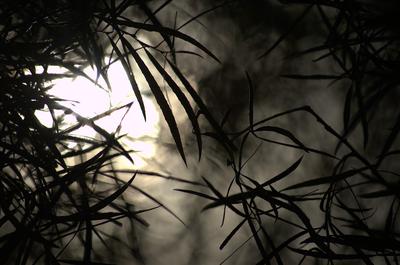 Aleks and I met four years ago in 2012 at our neighbors house late one night at a party. He and I really had nothing in common because he was Russian and I was mixed African/American. He was 36 and I was 19 years old at the time.

Our relationship started off slow at first. The night I met him he gave me half of his weed without me asking. I only saw him as a friend/neighbor who I occasionally saw at our friends house partying or walking with me to and from work at the store I worked at.

On the other hand, I lost my Aunt (who I was very close to, connected, and found dead); to a accidental narcotic overdose the same year I met Aleks. My full time job, my sanity, and my sobriety as well as my home life was getting chaotic with all of the good and bad changes within our immediate family.

By 2013, I was in a stronger opiate addiction, jobless, and homeless. I couch surfed from family to friends because my mother had me kicked out of her house because of her domestic violence case with one of my step dads and little brother's father. I stayed with my grandparents for a few months occasionally going home to see my younger siblings. I hooked up with Aleks in March 2014. I got hooked on methamphetamine, alcohol, and dove deeper into a I.V. pill addiction with Aleks.

He was the first man I was with sexually, and he didn't appreciate that I was a virgin at 21 years old because of my drug addiction. He refused to touch me if I had a pimple anywhere on my body and didn't dress, act, or sound a certain way. I eventually kicked it after a couple failed attempts in a detox center and a Suboxone ( opiate recovery medicine) overdose that same year just days before my 22nd birthday.

When I got out of the hospital he cooled off with being so rude and begging for Meth, money, beer, sex, and anything. I started to see the good in him because he quit bringing his brothers whore who was a tweaker over and started to talk to me, go to work, take me on dates. He moved in with me and lived at my mom's house for 8 months until he and I both got kicked out in late spring of 2015.

Aleks and I didn't go far but two doors down to his parents and he fought with them for five months straight for me to live there with him until we started beating each other off and on until October that year. He went to jail for probation violation again and quit drinking for 30 days. But, he started bringing his brother's ex wife that was a meth head over to my house to sleep with my mom's boyfriends. and he would let her sleep at his parents house on their couch when I wasn't allowed to be there and I was his girlfriend, not her.

On December 1st I found out I was two months pregnant with Aleks's baby. He told me that he didn't care and didn't believe me or that it was his. But, he knew I never slept around and only loved him. After him and his family not supporting me or even caring about me or their grandchild, I told Aleks I couldn't be with him. By February 2016 I had enough of fighting, meth use while pregnant, and him not caring for me or his unborn baby. He told me he would stop using and drinking. The next morning, while I was cooking a late breakfast for him and my 16 year old sister. I had enough of him drinking and asking our friends for meth in my house. I told Aleks to leave for good, and I was going to a residential drug rehab center that coming Monday. He went to leave. I told him to stay to eat before he leaves. He took a sausage I cooked and threw it on the pot of oatmeal I was cooking then went to open the door to leave. I put my hand gently on his shoulder and told him that I wanted to talk to him.

He turned around then punched me in the face. I went to push him, but he took my arms and twisted them back, and kicked me hard in the stomach. I went to grab his beer can of Malt liquor out of his hand, but it spilled on the floor. He went to leave again. I tried to kick his legs then he tripped me and made my left ankle pop as I fell in his puddle of beer that he spilled. He stomped on both of my legs as I laid on the cold floor.

Sadly, my 16 year old sister witnessed this attack. Ran outside to my mom and dad (as they had just left minutes before he attacked me). My dad approached Aleks as he stood smoking a cigarette outside, and he punched my dad in the eye and ran home. As for my sister, she called the police and they were there within minutes and my sister helped the cops find him as he ran home to his house and hid. They arrested him, and I went to the hospital and was there for a few hours getting tests and ultrasounds done on me and the baby. I filed a police report and didn't hold back any information. I left knowing my baby was fine and with a air cast and crunches for a sprained/ dislocated ankle.

Finally, just a week ago Aleks pled guilty to what he did and got a Plea deal offered, but he got charged with a Assault 4 Felony, Assault 4 Misdemeanor, and Harassment. I haven't talked to him since the day he did that to me and our unborn baby boy that will be born in July this year when he gets released from jail.