Loving My Abuser
by Maya
(Melbourne, Australia )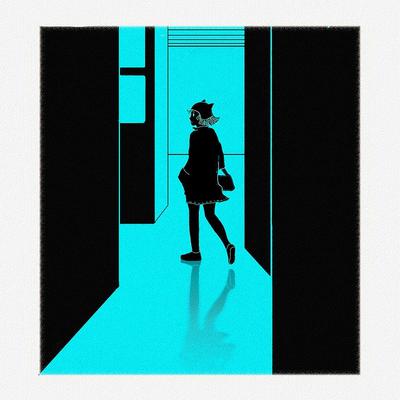 I was 16 when I started dating my husband. It's been 28 years, and nothing has changed so far except for the fact that every time he has different excuses to abuse me. The best part of his explanations is that I am responsible for my condition. I beg him every time to stop hurting me, but he takes pride in abusing me.

After dating my abuser for 11 years, I got married to him. Little did I realize that my life is getting from bad to worst. Soon after the marriage, I found out about his affair. Confrontation has only made my life worse. With no job and no family in an alien country, I was stuck with him. Every evening he would hit me. He would compare me with his girlfriend. He started demanding money from my parents to start a business. And when his demands are ignored, he would come up with new ideas to hurt me. Around the same time, I was pregnant. This would be my second pregnancy after a very traumatizing abortion.

My pregnancy was nine months of a continuous nightmare. His abuse escalated to a more traumatic level. Not only he openly kept his affair along, but the frequency of his torture has also reached a different level. He would lock me out of the house during winter with no warm clothes. He would drag me with my hair and throw me out of the house. He would throw things at me, kick me on my belly, pin me down on the bed, and sit on top of my belly (during 7 months on), beat me black and blue. Every time he starts on with me, the only thing I do is to pray for my baby. I have a healthy 3 and half year old girl now, but few weeks before the delivery, he beat me up, so bad that my baby was breached (turned upside down), and I didn't realize when my water broke. A few days later, I was rushed to the ER for a C-section. I had no water bag and a breached baby who is hardly breathing but still healthy. After 8 days in the hospital, I returned home with a newborn and a lot of post-delivery pain and a fresh delivery scar. The doctor advised complete bed rest for a couple of days due to the complications I had during delivery. But my husband and his mum made me clean the whole house as soon as I arrived home because they have invited people for tea. When I protested, I had his big fist right over my scar. I can still feel that emotional and physical pain while I am writing this.

From that day on, another torturous journey had started. My daughter and I were put in the corner room with all the junk around. She was born during winter, and the room had no heating. He was busy taking care of his mom. Spending all the money on her, buying her gifts. My daughter didn't even have a cot, she used to sleep with me on the bed. Since then, I had stopped sleeping with him. My daughter still sleeps with me. He thinks buying something for my daughter is a waste of money and effort. He would prefer to buy something for his mom.

One week after the delivery, I was again rushed to the ER. This time I am bleeding from my scar because he twisted my lower body so hard. This was his punishment on me because I was wasting too much time breastfeeding my daughter. And, his mom had to cook food and do the dishes. Since that day, my daughter went on formula feed. He and his mom will invite people over for lunch and dinner, and I was the slave to do everything. They both never cared about my daughter except for pretending in front of people. My husband still doesn't care about her.

My daughter is almost four now, and my life a getting worst every day, but I am trying to give as many good memories as I can of her childhood. Now we are going through a bit of financial hardship. To support the family, I started looking for jobs. And today I got a job offer from a really reputable company with reasonably good pay. I thought he would be happy and would acknowledge my efforts. He was indeed excited for a while, we made plans for a good brunch next morning. And for a little while, I forgot the fact that he is a monster and devils don't go saint overnight. Soon after he spoke to his parents, he turned into a beast again. Hitting, twisting, punching, and strangling went on for 2 hours. He just got tired of hurting me and just fallen asleep, and I am here part of my body is still numb, sharing my abuse story with you.

I realized one thing today that whatever I am doing, I am only doing to please him. Maybe part of me still believes that if I can make him happy, he will stop his abuse. If I can keep up to his expectations, he will take care of me and love me. I know I am wrong, I shall use this job opportunity for my daughters and me to leave for good. As of now, I don't know how, but I will do it. Once I know what road I am taking to move forward, I won't look back. I have had ENOUGH OF HIM.