Amanda's Story
by Amanda
(Niagara Falls, NY)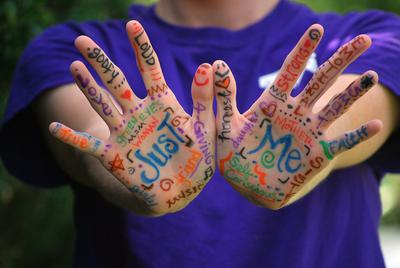 I am 35 years old, and just up until recently I did not think I had a voice or that I did not matter. I thought my existence had no meaning. I grew up never feeling loved or even wanted. I was another through-away child that no one wanted. Years of sexual and physical abuse at the hands of people who were supposed to love me.

Today I must tell my story. In 1999 I met a man named Jim who I thought loved me. He opened my eyes up to a cold, cold world. He taught me to believe that my very existence and life had no meaning. He made me lose my soul.

Each year when October 9th rolls around, I never forget the cold October night we were fighting. I remember his beating of me that night and the noise and discharge noise of a shotgun into my leg that followed, and the way the pellets felt going into my leg and how cold he was. I will always remember the rain and the Jamaicans that came and pulled the bullet out and stitched me back up. My scars tell a story. They remind me of what I once was and what I am today.

It has taken me 30 years to find my voice and stand up for what I believe in, but through all of this I have recovered my power of expression and appreciate that I am still standing after my storms. I know have a purpose to allow others to hear my story!