How a Domestic Violence Attorney Can Help You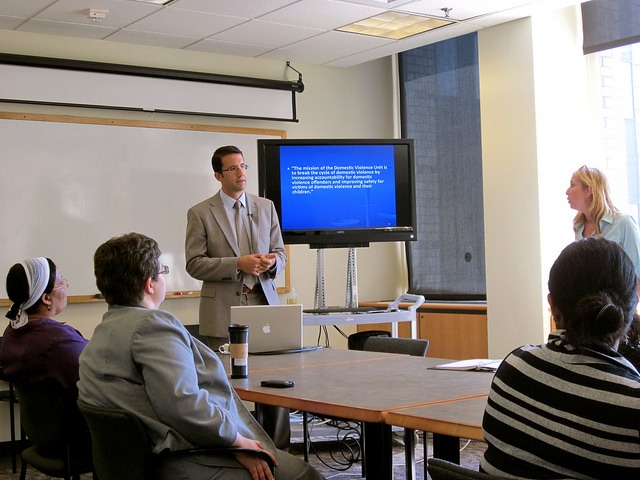 A domestic violence attorney is often needed to assist in the hundreds of cases related to domestic violence that are brought before local and national courts. The plaintiffs and defendants in these cases are both men and women.
The majority of the civil cases related to domestic violence are brought by women who claim that their husband or domestic partner has been violent towards them.
Hiring a Good Domestic Violence Attorney

Whether you are the one that is accused or the one bringing the accusation in a domestic violence case, it is important that you hire a good domestic violence attorney as quickly as you can. It is important that you find a lawyer that specializes in domestic violence, as he or she will be the best acquainted with the various laws on domestic violence.
You can search online for an experience attorney. While doing your research, you should investigate the law firm that you want to hire in order to get a good idea of what their domestic violence case experience has been. You are usually served best to hire a lawyer that has worked a while in the local courts where your case will be held. A good local domestic violence attorney will have a good repore with the opposing attorney and the Judge, which can help you tremendously.
The average criminal lawyer representing a domestic violence defendant will be paid by the hour, so it is important that you be prepared to handle the expense. You should look for a lawyer with an office near your house, in order to make communicating with the lawyer's office convenient. You will need to spend ample time with the lawyer in order to prepare your case. The lawyer can only succeed with a good understanding of all the facts and circumstances necessary to present your evidence and defense to the court.
Once you have selected a suitable domestic violence attorney, it is time to fill him in on all the details of the situation that is causing you to take legal action against your domestic partner. This will be a long and drawn out process, but the domestic violence attorney is able to make the process as easy and painless as possible.
Definitely Hire an Attorney for a Divorce

A divorce may be the outcome of a domestic violence situation, and filing for divorce can be an overwhelming process. It is important that you retain control of the situation in any divorce or custody action that you may be part of. Many people simply let the proceedings out of their control, and soon it escalates into a small, personal war with the other party involved.
You need to remain in control of the situation, and you can always ask your lawyer for any advice if you feel things slipping out of your hands. It is important that you try to keep the divorce proceedings as calm and amicable as possible, as the whole situation will only get worse and tenser if feelings get out of hand.
It is important that you let the divorce proceedings take their due course, as rushing things will only ensure that you make mistakes. Make your own decisions, but heed the advice of your legal counsel, friends and family. Make sure to inventory all of your assets in order to present a detailed list of everything that you own to your family law attorney.
A Domestic Violence Attorney can Help Get a Restraining Order

Sometimes the situation will become serious enough that you will be forced to file a restraining order. There are three kinds of restraining orders:
Emergency Protective Orders are to provide immediate protection to a family that is potentially threatened by another member of the family. The police will usually file this kind of restraining order, and it is effective only for about a week or so.
Temporary Restraining Orders last for about one month, and are given to people who apply for restraining orders. This is to provide security for the person applying until a formal case can be presented.
Permanent Restraining Orders are the most common type of restraining orders, and is usually for a set period of time, which can last indefinitely. An attorney can make the process less confusing and handle all of the paperwork for you.
If you cannot afford an attorney, any one of these restraining orders can be easily obtained by visiting your local courthouse and putting some personal information on some legal forms. The judge will then decide if a temporary restraining order is necessary until the domestic violence case can be heard and a permanent restraining order obtained.
If it comes to needing a restraining or an emergency protective order to protect your family from potential violence, you should contact the local police and ask for the protective order as well as police protection. Inform them that there is a risk of harm to your family, and they will handle your protection.
A Domestic Violence Attorney can Help You Fight Stalking

Stalking is also illegal, and is defined as following someone, appearing at their place of business or home, making phone calls to harass them, sending letters or messages, and vandalizing their property. If someone is doing things that fall under this definition, every state has laws against stalking. You can file a formal complaint in your local police station and inform them about your stalker.
The Role of Guardian ad Litems as Attorneys for Children

The guardian ad litem is the person, or persons, who are responsible for taking the best interest of the children in a domestic abuse case to heart. Usually a guardian ad litem is appointed in many domestic cases, such as divorce or domestic abuse. The people who serve as guardians ad litem range from volunteers to attorneys or social workers.
It is important that you handle these proceedings properly, especially if there are children involved. The guardian ad litem will make sure that the children's needs are properly cared for, especially in deprivation or dependency matters.
You should try to keep an open flow of communication between the parents of children involved in a domestic violence or divorce case. This will help the children unwittingly wrapped up in these legal proceedings from being traumatized by the actions and behavior of their parents.
How domestic violence cases are handled in Court.
Return from domestic violence attorney to more resources for domestic violence help ...