Domestic Violence – Recognize and Overcome Abuse
by Ashley Krohn
(Raleigh, NC, USA )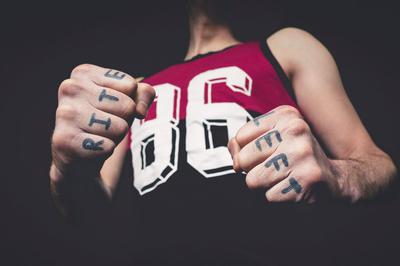 Domestic violence refers to any sort of abuse, be it physical or sexual, that one's partner persists, to maintain an image of being in control. This is an increasingly frequent assault being found all over the world, effecting all communities regardless of gender, age, race, religion or any other demographic factor. Anyone can become an abuser. In fact, 90% of the abusers do not have any previous criminal record. While approximately 1 in every 4 women (24.3%) and 1 in every 7 men (13.8%) have been the victim of domestic violence.

Domestic violence usually begins with emotional abuse and is difficult to detect in the beginning stages of a relationship. People usually dismiss or downplay the initiating behavior leading to abuse like name-calling, distrust, possessiveness or even threats.

They may also apologize for their actions profusely or tell the person they are abusing that they do this out of love and care. However, this behavior is followed soon with dominant and controlling behavior leading to physical and sexual abuse.

This epidemic does not only effect the violence stage of a victims' life. But according to several reports, victims are usually left with long-lasting or permanent effect to their physical or mental health.

There is no single, obvious, detectable nature of an abuser. However, they do regularly display similar characteristics.

• An abuser often rejects the actuality or minimizes the seriousness of the violence and its consequences on the victim.
• An abuser thinks of the victim as an object and often views them as their property or sexual objects.
• An abuser has little self-regard and feels helpless and unsuccessful in the world. He or she may seem prosperous, but internally, they feel insufficient.
• An abuser externalizes the reasons of their conduct. They blame their forcefulness on situations such as pressure, their partner's behavior, a "bad day," on drugs, alcohol, or other issues.
• An abuser may be pleasing and delightful between the phases of violence and is frequently seen as a "good person" to others outside the relationship.

Many people who carry out abuse were either abused themselves at some point in their life as children or observed abuse among family members. To stop this spiral and to decrease the cases of domestic violence in the future generations, we have to implement plans that are effective and help violent offenders get the information and help they need to not make the next generation of violent personalities in their children.

Rehabilitation programs that highlight self-reflection, self-discipline, empathy, and which build flexibility, can permit them instead to offer their children love, concern and sympathy. That way, even in times of economic stress, people will have the understanding and handling skills to avoid turning to violence.

Resources that are available vary greatly throughout the US. The need for safe havens that allow children and pets are becoming more prevalent however, they still in demand. Many organizations are working tirelessly to create resources that help victims find the help that they need. One such example is a shelter locator specifically for North Carolina.

It lists statewide shelter locations and domestic violence resource options while also having a geolocation device (Editors note: the original website with a geolocation device is no longer available.) to help victims find the shelters nearest to them.

I encourage you to be a voice for those that are searching for help, and share the resources that you find because you never know when someone in your life may be silently suffering from domestic violence.


Biography:
Ashley Krohn is a new mom, sports enthusiast, iced coffee fanatic and animal lover. When not receiving slobbery baby kisses (whether that be from her son or one of their critters) she enjoys writing about topics relating to health, women, family and marketing.
Find her on Twitter @Tweetinash.