Domestic Violence Story from Rose Condon
by Rose Condon
(Grassflat, PA, USA)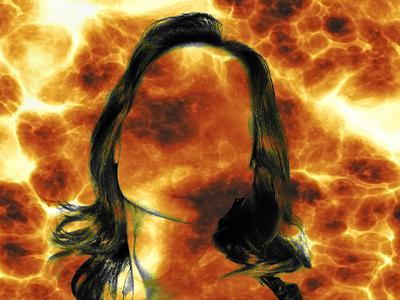 My name is Rose Condon. I became a burn survivor due to domestic violence on November 22, 2011, by the hands of my ex-boyfriend in Dundalk, Maryland. I was in a very abusive relationship with an alcoholic man. I moved my children and me from Clearfield County, PA to Baltimore, MD in August 2010. In the beginning, Joseph hid his true self until after Thanksgiving. He became verbally abusive towards my children and me.

In December 2010, his drinking became worse. For my children's safety, I temporarily gave my ex-husband custody of my three children. I was unable to leave as well. If I even thought about leaving, Joseph informed me that he wouldn't hesitate to harm or kill one or all of my children.

While in the relationship with Joseph, I experienced emotional, psychological, isolation, and physical abuse. On a daily basis, Joseph always threatened to hit or punish me if I didn't listen or do as he said. And would check my phone daily. One time I didn't allow him to review my phone and got punished like I was a child. He didn't do anything right away and was punished a couple of hours later when I walked away from my phone to go to the bathroom. Once, I came out of the bathroom, and I was unable to leave the hallway. He had locked both bedroom doors, and I had no other way to get out. He had kept me locked in the hall for about five hours. Joseph controlled everything. I was told how I would spend the money, what kind of music I could listen to, what TV shows I could watch, who I could be friends with, who I could hang out with, what outfits I could wear, and when I could speak my ideas or opinions.

In June of 2011, Joseph and I moved into a two-bedroom apartment in Dundalk, MD. Once we were officially moved in and settled, his personality truly came through and got much worse. He drank on a daily basis from the time he got home from work until he passed out on the couch. Joseph's mood was foul, and I walked on eggshells around him. I rarely spoke to him knowing that anything I said could set him off and start an argument. At the end of September/early October 2011, I got fed up with his drinking and how he was acting as a result of it. I gave Joseph an ultimatum. He had to choose the alcohol or me. He couldn't have both. And, he wanted the liquor. Joseph didn't see a problem with his drinking and refused to get help. I informed him that the relationship was over. He declined to believe that it was over. At this time, I was trying to find a one bedroom apartment for myself.

On the evening of November 22, 2017, I became a burn survivor due to domestic violence. It all began about 9:30 pm or so. Joseph ripped the smoke detector from the ceiling located in the living room. He then proceeded to walk into the bedroom where I was sleeping. I awoke to my ex-boyfriend punching me in the face repeatedly while Joseph was sitting on my abdomen and hips so I couldn't move. I tried to fight back, but he was too strong. Joseph kept beating me and then proceeded to choke me. As he was choking me, I was doing everything in my power to keep him from trying to choke me and to get him off of me. I kicked him hard in the groin. Joseph stopped choking me, got off of me, and walked away from the bed. I immediately got up from the bed and put my glasses on. As I turned around, my ex-boyfriend was standing right behind me and pouring gasoline over my head and body. I tried to move away from him as fast as I could when I saw the pink lighter in his hand. He immediately grabbed hold of my nightgown and lit the bottom of my gown on fire. Right after that, I immediately ran to the front door as flames were engulfing my body and sides of my face. I started to unlock the door and was able to get the one lock before Joseph put his body between the door and I. He then put his arms around my waist and wouldn't let go of me. Joseph eventually caught himself on fire from holding onto me so tightly and released me. I immediately ran out the back door while screaming for help. I made it outside and rolled on the cold ground trying to extinguish the fire from my body and hair. As I was moving back and forth on the earth, a next door neighbor came to my rescue. My neighbor extinguished the fire from my hair and covered my naked body up in a blanket until the police, fire department, and ambulance arrived shortly after that.

As a result of that terrifying night, my body has 3rd-degree burns on 65% of my body. I had full-thickness gasoline/flame burns to the face, chest, abdomen, neck, and back. And deep partial thickness burns to the bilateral upper extremities, thighs, and buttocks. My breasts were also removed to prevent a sepsis infection which becomes a very high risk for someone with wounds or a severely burned person. I had to undergo 20 skin graft surgeries and extensive physical and occupational therapy at John Hopkins burn unit in Baltimore, MD. I still continuously have reconstructive surgery to correct the burned areas of my body in Pittsburgh, PA. So far, I have had 42 surgeries since that night I became a survivor due to domestic violence.

On July 10, 2012, the State Joseph tried before a jury in the Circuit Court for Baltimore County and the Honorable Sherrie R. Bailey presiding, convicted Joseph of attempted first-degree murder, second-degree assault, and reckless endangerment. On July 13, 2012, Joseph was found guilty of attempted first-degree murder, assault-first degree, assault-second degree, reckless endangerment, arson-first degree, and malicious burning/first degree.