Domestic violence
by Sarah
(devon)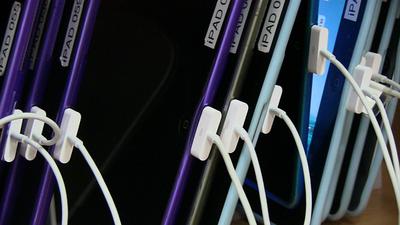 It started in 2009 when my boyfriend began to take advantage of my love for him. He was aware of how much I loved him and knew that I wouldn't leave him. He had a newborn daughter for another girl I knew. She wasn't happy that me and him were still together. He used to tell me to hide our relationship from everyone as it may upset his baby's mother. In fact, he was actually cheating on me with her (which she didn't know as she thought he was finished with me). Eventually he broke up with her and people started to find out we were together.

Around 2011 it started to become a burden to be around him as he became more possessive and aggressive. He saw a message on my phone from another guy and punched me in the face. I was in so much shock as I wasn't expecting that to happen. He apologized and used the excuse of loving me as to why he did it. I then became really worried, however thought it was an accident and would not happen again.

Early the next year he became really depressed and took his anger out on me through verbal abuse. One day he was drinking and went crazy, punching and breaking the bedroom and living room doors. The police was called to the house by neighbours as they heard the screams and shouts. When the police arrived and buzzed the door they asked him to come downstairs as he was the owner of the house. He was handcuffed whilst a female officer came upstairs to see whether I was alright. She saw the damage to the house and asked if I was ok in which I lied and said everything was fine. She gave me a card with her number to call if there were any other problems. After leaving, they allowed him back upstairs. He asked me what I told them, and I said "nothing".

Couple months later after being drunk again due to a previous argument we had, he lost control. He strangled me with his iPhone charger wire. After getting loose I ran into the bathroom where he pushed me into the bath and punched and kicked me repeatedly then spat at me. As usual it followed by him breaking down saying he was sorry and wouldn't do it again.

The verbal abuse continued and he continuously tried to stop me from seeing my female friends and deleted the numbers of all my male friends. In 2013 he was over at mine and asked me to perform oral on him, I refused and he lost the plot. He chased me downstairs and punched me in the face, and he dragged me to the floor and stepped and kicked me. I then got a chance to get as far as the kitchen where I crouched on the floor covering my face. He stabbed me in the leg and walked away.

I thought I was going to die and knew I had to get away from him somehow. I couldn't tell my mum or friends as it was too embarrassing. I also told him that I might have been pregnant as I hadn't come on my period yet- not like it stopped him from attacking me. I stopped answering his calls and texts and eventually got close with another guy. After a year I fell pregnant for this guy and after ignoring several texts and calls agreed to meet up with my ex to talk. I regret this up to this day as all he did was forced me to have sex with him after he punched me in the stomach. Later that month I lost my twins and vowed to stop talking to my ex.

In 2013 I fell pregnant again. Once my ex found out, he began calling me often to see how I was. Couple months later he asked to meet up with me, which I agreed. He said he understood the situation and wanted to be with me. After having problems with my baby's father, I considered it as I saw a change in my ex. It wasn't so bad being with him, however he would occasionally get angry about me being pregnant for someone else.

When I was 8 months he asked to meet me, so I told my dad I was popping out for a bit as he was unaware of my contact with my ex. Once I met with my ex, he was very loving as we hadn't seen each other in a week. He asked for oral however I refused, which is obviously where it all went wrong. He punched me in my face and threatened to finish me off as he had already hit me once. I feared for my unborn son, therefore agreed with everything he said until he left the car. I travelled home crying in front of everyone on the bus. I couldn't believe he had hit me again as I thought he had changed for the best.

My son was born healthy, and I couldn't be happier. I haven't been in contact with my ex, and my son's father passed away 2 months after he was born. I feel alone sometimes. However, I'm grateful for having the opportunity to live peacefully with my son. I have issues with trusting people due to my past experience with men. I wish I had got help sooner as it has affected me permanently. I am now 19, and my little man is almost 6 months. We live happily, however I wish he had a father figure in his life.