How do I move on
by Karen Craig
(York)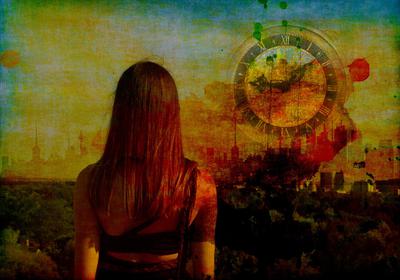 In year 2008 I was at a new years eve party, around me were familiar faces and a few I didn't know. Then a lad walked into the room, I instantly looked at him he was very attractive and I asked him his name. "Jamie what's yours" "Karen" he smiled, I kept looking over at him whilst he was stood next to the bedroom door. I asked him for his number, he sat next to me on the bed and he read his number out. I typed it into my phone.

A familiar face Adam came into the room and we both smiled at each other. Adam and Michael were on about going for a walk. We were off our heads on ecstasy. I felt awesome, we got to the pizza takeaway Michael ordered the food and it was put on the counter. Then no charge was made so we ran off. We all shared pizza and went back to the house party.

Me and Adam left the party and went for a walk. We went back to his house and we had a kiss and Adam was making a move to take things further but I clenched my legs together so he couldn't touch me down below.

I received a text from Jamie asking where I went I replied but I can't remember what I replied back, I went home on the 1st January 2009.

I had an heavy period and I came down with the flu, I was in bed and I received messages on my mobile phone from Jamie. On the 8th January 2009 I met Jamie at the bus stop not far from where I was living. We had a drink and we ended up sleeping together then he came the next day. We slept together again, a week later it was the 16th January and I took a pregnancy test it showed I was pregnant. I cried. I asked my sister to come to my room. I told her I was pregnant. I rang Jamie and I was crying and he ended up putting the phone down so I text him instead.

The same evening he came over and he kissed my belly. I didn't hear anything else from him for a few days.

He was back with an ex whom was into women. I went on with the pregnancy with my families support and on the 21st October I gave birth to my baby boy Jayden Lee. He was absolutely beautiful and gorgeous, weighing 7 pound 3". On the 6th December I text Jamie and he wanted a picture of Jayden. He replied, saying he's gorgeous. Then he replied again asking for a picture of me and Jayden together. He replied you're both beautiful. He was stoned on smoking weed, and he didn't want to see us until the weed was out of his system. On Sunday the 8th December Jamie came to my parent's house, and Jamie was besotted with Jayden.

LIVING IN AN HOSTEL
Things were tiring and having to look after my 6 month old son and his teething wasn't easy. I was shattered. Jamie went to work from 7am until 5pm. He'd roll in gone 12am and sleep on the sofa, so me and Jayden didn't see much of Jamie. I'd wake up in the morning, and his nuts magazine would be thrown on the floor. I was disgusted, I'd turn the television on, and it would go to the channel from the time it went on standby. Babe station channel came on. I couldn't believe it.
I got upset when Jamie wasn't with us, but I didn't say anything to him. He spun my son around and around in his baby walker until he knew Jayden was dizzy. I stood up to Jamie and I got my son out of the baby walker. Jamie raised his fist to me.
From then Jamie would belittle me and call me a fat little dick head. I used to cry a lot. He thumped my right leg until it went numb, and he got my arm and tried breaking it. He even kicked me in the side in the bedroom, and I lost my breath.
He used to tell me to sort my head out and that no one would believe me. They'll think I'm mental.
I told the nurse a lot of what went on because I was pregnant again in 2011. It was a girl. Jamie wasn't sure about it, but I was keeping my baby girl.
Jamie smoked a lot of weed, and he was even gambling now. I was strained with his behavior.
In 2011 I gave birth to my baby girl Jessica Louise, and I didn't see her for 4 hours because she was put in an Incubator. She was 8 weeks premature, and she had jaundice and liver decease. I was in bits. All of a sudden I was told that my father had put my children on the child protection list. That meant Jamie wasn't allowed to go anywhere near the children unsupervised.
After 8 weeks Jessica was put into her nana's care. Things were going well, then I became really unstable and tired. I was shouting at Jayden. It wasn't fair. He was a baby. I used to cry and Jayden wouldn't sleep in his cot. I was extremely tired. He would only sleep if he's laid in my bed or laid on my chest. I used to rub Jaydens back and he was fast asleep on me. Jayden wouldn't eat, he would scream at me and he used to follow me around. He wouldn't play with his toys. I was worried. I was upset. He must of been effected.
I fell pregnant again and I got worried. I made an appointment to see the doctor, and I was admitted to Doncaster abortion centre. I took the tablet, and I got home by train. And as soon as I got home, I sat on the toilet and I had a miscarriage.
Jamie kicked me when I was in bed, and he even got hold of our staffy dog and pinned her head against the door frame. I told him to leave.
In 2011 Jayden was put into his nana's care with his sister Jessica.
I had contact on Monday, Wednesday and Friday at the children's centre.
On the 27th June 2013 my children were adopted together by a couple, and I received a letter once a year. They are doing absolutely brilliant.
On May 9th 2013 was the last time I'd seen Jamie. He tried to rape me on the settee, and I had to break away from him and eventually I was stood up. He said my kids didn't deserve me as their mum. He made me cry. He dug his 2 fingers and thumb into the right hand side of my face and told me to sort my head out.
I did a police video link at the police house in Bishopthorpe, and I mentioned everything Jamie had done. It wasn't easy, but I wanted Jamie punished. But there wasn't enough evidence to prove anything. But there were strict conditions on Jamie to never come anywhere near me again, otherwise he would be arrested. I haven't seen him since May 2013.