I AM STRONG........SO ARE YOU.
by Lisa grant
(Dallas, tx)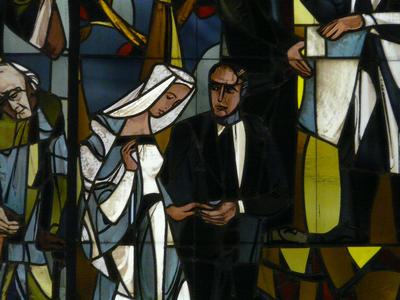 When I met my EX husband, I thought to myself - finally, there is a GOD FEARING MAN. Boy was I ever so wrong.

We were married on 12/10/07. Everything was great. We were acting like teenagers for 3 years. Until we moved to another area of Dallas, and that's when when it all started. He couldn't work anymore because of the disease LUPUS. We moved to his old neighborhood, he started drinking heavily and using drugs, and became verbally abusive. I don't take kindly to be called out of my name, so I was talking trash back to him.

He lost his mother and things gotten really bad, he was hanging out with the BOYS and acting strange. One day on October 29th, 2012, my wx attacked me. He wanted to talk about our future together, but it was already over and he knew this. I was cleaning up the apartment, and he grabbed me by my throat and started choking me. But, he didn't have a very good grip, plus I was hitting him in his face. We were fighting like TYSON n SUGAR RAY LEONARD. I was hitting hard. He decided to pick up a broom and hit me in my right arm. At first I didn't feel anything. My brain had a delayed reaction. I started crying and fighting harder.

Before I knew it, I was on the phone with 911 and in 3 minutes the police was there. He was arrested, and officers took pictures of my neck and arm. YES, I FILED CHARGES. The officers said I did the right thing by calling 911.

The next day I went to the hospital, I had a hairline fracture in my right arm, swollen, and black, blue and purple. I went downtown and filed a PO on him, and I filed for divorce. Later he wants to talk about getting back together.........HELL TO THE NO.

I am divorced and happy, it only happened once and that is one too many for me.

Listen up ladies and men........GET THE HELL OUT BEFORE IT IS TOO LATE. Don't get me wrong, I still have flashbacks and my arm do hurts when the weather is getting bad, but at least I'm not in a grave. You can do it, don't wait too late. If he/she is working leave with your clothes and important documents, and your kids, JUST GO. TRUST NONE OF HIS FRIENDS AND FAMILY, GO TO A CHURCH and believe me you will be on your way.

I will be praying for those of you that are afraid........you choose dead or freedom.