Facts and Statistics about Teen Domestic Violence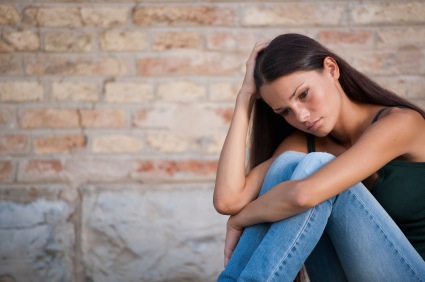 Results of a survey on teen domestic violence undertaken by Teenage Research Unlimited (TRU) in March 2006 should cause us not only to be alarmed but should also prompt us to start taking concrete action to address the disturbing problem of teen dating violence.
Shockingly, the study finds that a large number of teens involved in dating relationships experience violence from their partners and consider this to be normal. Below are some of the disturbing statistics on teen domestic violence:
1 in 5 teens involved in a serious relationship claim being slapped, hit, pushed or shoved by the other partner.


1 in 3 girls engaged in a serious relationship disclose their overwhelming fear or concern about being physically attacked by their dates.


1 in 4 teens in a serious relationship reveal they have been forced to spend lesser time with their family or friends and the same number have been cajoled to spend time exclusively with the abusive partner.


1 in 3 girls between 16 and 18 claim that sex is a normal part of the relationship and half of teen girls who have been subjected to sexual pressure confide their fear that the relationship will be terminated should they refuse sex.


Nearly 1 in 4 girls who have been in a relationship (23%) reported going further sexually than they wanted to as a result of pressure.
What is teen dating violence?

Teen dating violence is a pattern of over-controlling behavior that someone uses against a partner. It does not always pertain to physical abuse but can also translate to mental/emotional abuse and sexual abuse.
The duration of the relationship does not determine whether abuse can or has occurred. Rather, regardless of whether the relationship is a one-night stand or ongoing, abuse or violence is shown to take place in short and long-term teenage dating relationships.
How does dating violence effect teens?

Dating violence can potentially ruin a young person's life. The effects may start with the minor indications like cutting classes, but can become as serious as committing suicide. However, often the long-term implication wrought by an abusive relationship is the victim's inability to relate well to future relationships with people of both sexes.
Because teens engaged in violent relationships are confronted with isolation issues, they find it difficult to stay emotionally independent and they will lack the ability to develop a personal values system. These teens also lose focus and, hence, tend to earn low grades.
If professional intervention is not initiated, the problem of teen abuse can have far more serious consequences like suicide attempts, depression, alcohol and drug use, eating disorders and generally the inability to establish themselves in chosen careers, education or healthy relationships later in life.
Warning signs of teen domestic violence

Ask youself this question if you are a teen or young adult:
Is your partner overly possessive to the point that he or she imposes a controlling behavior over practically all activities in your life?
If your answer is yes, then you may be in an abusive relationship.
One simple step to get domestic violence help for teens is to call the national dating abuse hotline to ask questions.
1-866-331-9474
The National Dating Abuse Hotline Website is:

Because of their intense insecurity, abusers and aggressors mostly displace their unhealthy psychological condition onto their partners. This displaced aggression may show in the form of blaming the other person about their own failures and mistakes, and threatening to kill or hurt their partners should they decide to leave.
Other signs of an abusive teen relationship include:

preventing you from spending time with other people like friends and family
demanding exclusive attention
bearing a highly unstable temper
trying to control all aspects of your life
Teen Dating Violence (Part 1)
Teen Dating Violence (Part 2)
Teen  Domestic Violence Stories
What Other Teen Visitors Have Said About Suffering Abuse
Click below to see contributions from other teen visitors who have submitted stories of teen domestic violence.

Return from teen domestic violence to more resources for domestic violence help ...