Timeline of Pain - An Ongoing Issue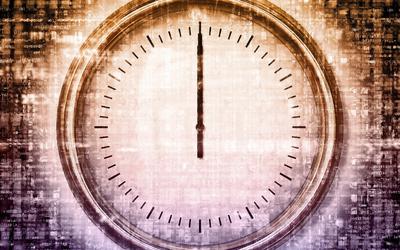 It started a decade ago; I was 16 going onto 17.

That's when everything changed. I said goodbye to the happy person I used to be. My mother described me as being cheerful and silly at all times enjoying everything and everyone.

I met my first and only boyfriend. How stupid was I!
Red flags were all over.

On my first few dates, I cried. I was told hurtful things because I showed no affection in public. Making out was a must. I should have known. First sign there and to be continued.

Several months, I was in trouble if I did not do as he said over the phone. He dictated my life. I could not go to the mall or hang out with my friends. I had to make sure I answered his phone calls otherwise I was the worst.

I remember the time I was supposed to take a family picture with my siblings and parents. I made the mistake of taking his phone call to let him know my plans for that day. He controlled me through the phone, threatening me and told me I did not care. I chose not to go, so no one went. I pulled a bullshit story that I wasn't feeling good. Till this day that haunts me, my parents wanted that as a reminder that we were a family before they divorced. They still don't know the real reason.
I should have known. It was the start of my isolation.

Almost a year into the relationship we finally became intimate. A few months later I was pregnant.
It was awful.

I should have known. My boyfriend pretended to care, but our relationship eventually turned bad.
While everyone liked him, I had a secret to hide. We eventually moved in together renting a part of my father's home. Even being so close, it was literally a few steps down, and yet they never knew and still don't.
I was being called names such as whore, slut, bitch and other degrading names — all for no good or real reason. I was once falsely accused of sleeping with other guys. It wasn't true. He spat on my face. I cried myself to pain. I was pregnant.
I should have known. My boyfriend's jealousy was so cruel to me.
I had a job before meeting him and kept a job after. He then would not allow me to do my hair. I could not wear my cute up-dos anymore. I was not allowed to look nice anymore. To him, I was trying to look nice for someone else. I had no one else. It was just my pregnant self and me.
I could not walk down the aisles of a grocery store without facing the floor in fear that he would accuse me of checking out other guys as he had done before. Once again, I was a whore. It became the norm.
I should have known. My boyfriend was not taking me out on a date.
Many times, he told me, "let's go take a ride" or "let's go out." In hopes that maybe he had good intentions. He would drive me around at high speed to falsely accuse me of being unfaithful. It hurt. It hurt my pregnancy. None of it was true.
I should have known. Food, the most delightful taste, wasn't so good.
Still pregnant. I kept everything to myself never did speak of anything. Despite my family just being several steps down. He once brought me a meal, and I was sitting outside. I thought he was thoughtful. Instead, he tossed the food at me, like when you throw a chew toy to a dog. He said, "EAT!" I ate and felt so much pain. Just a door behind me, my family still not aware of how unfair he had treated me. And still aren't aware.
I should have known. A baby wasn't going to change a thing.
I had my baby. Postpartum hit me hard. His behavior did not help. I was no longer able to see my parents and my siblings, even though they were just a few steps down. My baby cried. She never stopped crying. I felt like she was crying over the pain I had caused her, because of all the emotional pain she perhaps picked up from me during the pregnancy.
I was obligated to carry her everywhere I went. Otherwise, my boyfriend would find out. I was threatened once, "Let someone carry my baby just even for a second, watch! And see what would happen to you."
I ate less, tried catching up on sleep and communicated very little with my family. He partied inside our home while he kept me in my room with my baby. I could not come out. I once came out to use the bathroom while his friends were there. He talked to me like when you command a dog as he kept telling me, "that's right bitch go inside the room, that's right close the door…." It hurt. I was not human.
I should have known. My work ethic wasn't good enough.
I picked up a part-time job at his workplace. Once after work, he punched because I wasn't aware that our regular commute back home had to be changed due to some parade. He made me feel ashamed of myself every time things at work weren't done his way, the correct way of doing things.
I should have known.
My baby is in school now, and there was no stop. I once was told to leave, and as I tried going, he stopped me. I yelled, he dragged me like a toddler drags its blanket across a room. I tried escaping. I yelled and screamed some more. Hoping my neighbors would hear me. My neighbor heard. Her footsteps were loud and clear as she came down the stairway. She kept it to herself. My pain wasn't enough to seek help. I can still hear those footsteps, and I still wish she had called for help. I tried! My phone taken apart did not work. I left scars on his arms trying to escape him. My pain and bruises weren't visible, so I was the apparent abuser to his friends and family. Till this day, they don't know that I was trying to escape and leave for good.
I should have known. I was guilty.
The broken window to my car was my fault. Even though I was not the one cheating, he was. I was the one to blame because she found out. She knew where I lived, which school my baby attended and I wasn't aware. He treated her better. To him, I was the ugly baby momma and the one to rely on when he got into trouble. She wasn't the only one. He had many more. But I was the one to guilt for all of it.
I should have known. My baby is in grade school and aware. It did not stop.
My baby reads and has good grades. My baby is happy and silly. I'm proud of my baby. His awful words and aggressive behavior still hurt. I'm pushed across rooms, pinned to the walls and still hoping for my baby not to see a glimpse of it. I was threatened once with a propane torch held to my face to speak. "I'm tired, no more!" I thought to myself. I ran out with my baby. I wanted to leave. He caught me before I realized I wasn't going anywhere. I had left my keys inside. He took me back inside.
I should have known. I am still not strong enough!
He strangled me. While he stifled me, I also choked on a piece of fruit. "Just end me, it's okay." Those were my thoughts. He let go, and I did not fight back. I went to my room. My baby saw me in pain. I did not try to escape or put up a fight for my life anymore. I slept hoping not to wake up. And for the next few days, I walked around with great colossal distress. Not physical pain but more of invisible emotional distress. My body ached, my hands especially carried the most significant pain of how depressed I was feeling. Anxiety developed.
The worst part is that I am now aware that this isn't right, but I still can't escape it. My boyfriend's words continue to hurt! My anxiety at times is terrible to the point that I am dysfunctional.
I am aware that I must leave because my sanity is escaping me. From time to time I get a phantom-like feeling from the strangulation. Together almost a year, I still feel the discomfort in my throat. My boyfriend's words and treatment still hurt me. I am still here. I want to leave. It hurts, and I don't want my baby to grow up thinking it's alright to live this way. No human or living being should go through this. I am human too and deserve respect. Now I know. I am aware that I can't give up, but that one day, I did. I still don't know what's my next step.
It's been the same timeline over and over of him telling me he will "change" and he is "sorry." The reality is that he won't change, and anything can happen.
This brief account isn't the whole story. There's more to it, and that's why it hurts so much.
A DECADE HAS GONE BY
I'm still here and yes, a decade has gone by, but I don't want another decade of this, not even a few years of it. Others have told me that the first step to moving forward is to open up, share and seek help, so this is me sharing.