Welcome To My Life.
by Jenna McDonald
(Fall River, Massachusetts)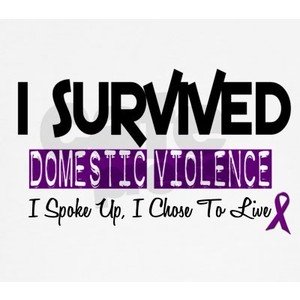 Have you ever felt so alone, like no one could help you? Have you ever been in such a difficult situation that you felt as though you may never make it out alive? Well, I have.

It was my freshman year of high school, just coming into a new school, with new kids, and a bad case of anxiety. At the time, I had a boyfriend and thought that he was the love of my life. We were going together for about 3 months when school started, and I thought I couldn't be happier. I thought maybe I could finally fit in with a group of people who understood me and the challenges I was facing at the time. Yet, no one knew I was holding back a big secret, not even my parents. Now that I look back on it, 2012 was the worst year of my life. He was the guy everyone seemed to think was this perfect man, who turned out to be the complete opposite.

It started over the summer, my parents had gone out for the night, and I spent the night with him, cuddling and watching movies. I got a text from a good friend of mine, and he demanded to know who it was from. I refused to tell him, and he hit me. A smack across the face is what I got, and he told me that I deserved it for not obeying what he told me to do. From that night on, things only got worse. One night, he took advantage of me, against my will. Yes, I finally admit it, I was raped. Throughout the 11 month period I continued to be with him, his abuse got worse and worse. There was one specific day where it got to be too much to handle.

We were about 7 months into it, and I decided I was going to talk to one of my closest friends, we've been friends since 5th grade. She was going through a rough time, and I decided we were going to talk, over skype. He got mad and assumed I was trying to be with her. Yes, we had a history, but no, I didn't want to be with her. While being on skype with her, he decided to scream and yell about how I was fat, and unfaithful. She constantly asked me if I was okay. I told her yes, just for the simple fact of not trying to explain why I was so unhappy. To be honest, his words hurt me more than anyone could ever believe. I was just too scared to admit it, and the pain hit me where it hurt most.. My heart. Well, he got extremely angry that I refused to hang up the skype call with her, and he came storming in the room, and pulled me off the chair by my ponytail. I tried to pull away and he started screaming, all while the call was still on. Needless to say, she was hearing everything that was going on. I was crying, and screaming to try and get away. He wouldn't let me go, and I felt weak. The next thing I know, I'm laying in my bed, a big bump on my head. All I remember is him telling me that I tripped on water and hit my head on the counter. Honestly, I never believed it. I always knew that he caused me to hit my head.

About 4 months later, things ended badly for us. From that night on, I cried myself to sleep, almost every night. He was constantly calling me fat, useless, a mistake, but the one word that hurt me the most was slut. When he called me a slut, it pained me. He had been my first boyfriend, and the only man I had ever been with. Whether it had been against my will or not. I had always seen myself as a slut because of him, and I grew to believe everything else he said about me. His words continued to make deeper and deeper wounds, mentally, as well I was making them physically. I became very suicidal, I started self harming, and depression overcame me.

The main reason we ended was because he blamed me for him doing drugs. Yet, I had done nothing wrong. That night, over Facebook, he messaged me saying I was a dumb emo slut, and I needed to go kill myself because no one loved me, not even my parents. Soon later, he told me that he was under the influence and asked me to delete all the messages. I did as he told and it terrified me. My mom confronted me about it the next morning, saying someone sent her the messages and told me I was never to see him again. I hugged her with all my might, telling her that she was the reason for saving me. Weeks, even months after, he still continued to threaten me. Telling me if I told anyone, he would say I was lying, and that he would find me and kill me. I lost many friends that year, because he made all my friends believe I was lying.

Even to this day, men scare me, and I have severe depression and anxiety. Although he may not be the reason it started, he is the reason it got as bad as it did. My scars are from him, my pain and suffering is due to his words, my fears are blamed on him. As of now, it's been almost 3 years, and the memories still find there way into my mind, hurting me, and bringing back all the pain. It's gotten better now, and I'm happier than I could ever be. There's no more pain, no more abuse or tears. Just many more smiles to come from now, to forever.

When it comes to domestic violence, I am a survivor.