MY EX-HUSBAND DIED BEFORE HE COULD KILL ME
by Melissa Curley Bogner
(California, MD USA )
My story is unbelievable truthfully, and I can't believe I survived it but I did. Now, my goal is to help others escape. Feel free to share my story or copy my story through cut and paste of the words and picture. Thanks, Melissa

https://melissaannsite.wordpress.com/2016/02/15/i-married-a-complete-stranger/
Surviving Boo
by Jennifer
(Fairfax)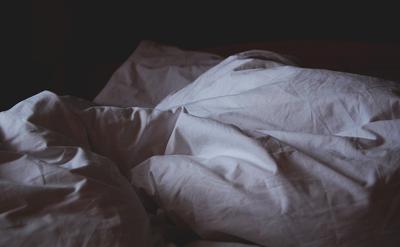 The first time he hurt me when was I confronted him about the woman he'd been cheating with. He grabbed me by the back of my neck and shoved my face into the bed. It was always unexpected, usually alcohol related. He was always sorry. I've been out and gone for over a year, still struggling.
Tishatisha10
by Farjana
(Arlington, VA, USA )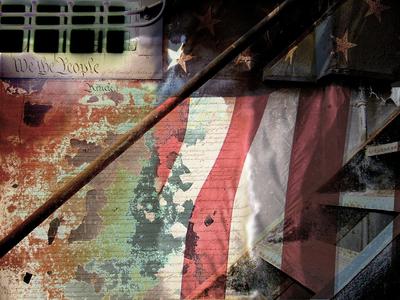 Here I'm going to share my tragic story. I married a US citizen and came to the USA. That marriage took place back home. After almost a year, I came to the USA. Then a few days later my husband and his family started misbehaving with me. Frequently, they will not let me use the restroom or have any food. It was winter time, and they took all of my clothes somewhere. So I didn't have anything to cover me for winter, and when they left for work, they turned off the heater. Outside was snowing and I was always sick by cold n fever. In the USA I was hungry day by day because I don't have money to buy food, no phone to contact with my family. My husband, his mom, and sister always scream on me. They didn't give me any bed to sleep. I slept on the floor without any sheet or blanket.

One day I went outside and cried. Then one woman who was from my community tried to help me. She gives me a job in her store and the store was next to our house. Also she gave me food too. Then I told her my story.

Anyhow my mother-in-law knows that, and they started more torture on me. They began talking to people, saying that I am not a girl, I am a boy. In my mind, the accusations destroyed me. I was hopeless how people blame like that. My husband, he only wants me when he needs recreation. It doesn't matter I want or not, or am I sick. One day my mother in law kick me then they said they would kill me and throw me somewhere if I told anyone. Day by day they were getting worse. I always depressed still now I'm depressed too. Then, I talk with my owner. She has a friend who is a lawyer. I talk with him, but my luck does not support this time too. That guy is my uncle in law. Then he gives them the idea that instead of torture, why not divorce. So they did an annulment. They said we never married. I am a boy. I did cheat.

Now my question is: this marriage was back home, and we do have a great physical relationship there. Then my husband brings me here so how is possible? I didn't know anything even no English too. Then they kick me out. I was depressed a lot, and now my condition is clinical depression. Now I file for i751 based on waiver I don't know this time I can get a judgment from the government or not. I cried for my right, and I am now crying for my right. I try to live a new life. I am a human being, and I get pain when someone hurt me. I have right to live, so can anyone help me.
Domestic Violence Story from K
by Kirsty
(Northampton)

I need help.
by SSD
(Indiana)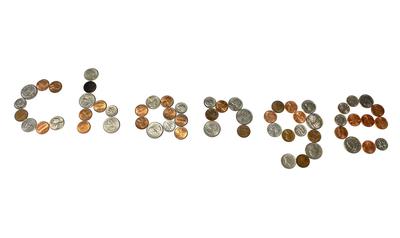 It is taking every piece of courage that I have to write this so please don't make fun of my situation. I'm a 53 year old woman that needs to get away from a man that I have stood by 25 years. I'm heartbroken, hurt, humiliated and embarrassed to reach out, but I pray to My God in heaven that there is someone that can help me. I need help in getting away from this evil man. I lay in bed every night hoping and praying some kind of way I will be able to know peace before I die. I have cancer and when I found out I had hopes that this man would have mercy on me and let me live in peace. If I could just get to some place and get me a job any kind of job and a little room to live in you have no idea how happy and safe I would feel. I know that nobody will help me more than likely but just to know that someone heard me say it helps. When he made me quit working five years ago because he got sick, he sold my car, every step I make except to go to the laundry mat he is right here. I made my mind up if I ever had a opportunity to reach out for help I would.

A woman moved in our building two months ago and she has witnessed his verbal abuse, and when he goes to the VA hospital appointments she comes over and chats. She said if I wrote this she would make sure she would post it everywhere to get me a way out. She is my only friend, and he doesn't allow her over except when he is home so as soon as he leaves she comes over for a hour because I figure it takes thirty minutes there and back so I'm safe.

Please don't pass judgement on me because you can say just like I did when I was young that I would never live that way, but when your isolated without any money and scared to live on the streets or in a shelter it's totally different when your living it.

I have saved little by little from change from the grocery store and change from money that I had left from doing laundry and have $427. It took me over a year to save that. I know nobody will understand or just maybe the people who have lived it. I don't even know how anyone would help me get away if they wanted to.

I was raised by the most beautiful parents a person could have and how I wish they were still here. I would have a place to go. I have lived a simple life. I've never been drunk, never used drugs and never tried to hurt anyone. If I could go back and do it again I would, but all I want is to be away from him. I'm willing to live as minimal existence as possible only to have peace, not be hurt anymore and to be able to be alone.

I have my faith in God and only by His grace am I alive. I know that God knows my heart, and I know that I will be free from this one day. But, oh how I wish I could breathe one breath in peace on this earth.

I need help with the rest that I need to move. I have contacted several places to rent, and the cheapest that I can find is $400 a month, deposit $400, electricity deposit is $175 and a small u haul is 19.95 a day, which I can do on a day he has a doctors appointment and lab work which takes 3-4 hours with him waiting and his travel time. I dont have much to move, just a bed, my clothing and a few personal items.

I know it's a lot to ask someone, especially a stranger, but if you could please help me out of this horrible situation I would be forever grateful. As soon as I can get on my feet, I could repay. It would take me some time, but little by little I could do it.

Thank you for reading my feelings and please lift me up in your prayers, and if there is a chance that there is someone that has been blessed with the means to help me, it would truly be a blessing.